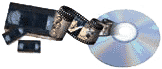 1997: Founded
2014: Thought Leader In Video Technology

Here at the Video Technology Company™, an LRS Ventures Inc. company, we are dedicated to the advancement of video technology for professionals in the areas of product and business development. Not only are we a world class think-tank, research and development organization, and consulting group, we have been a provider of news, reviews, and opinions on the technology of digital video since the early days of the internet. The Video Technology Company™ team has technical expertise in all areas of Internet technology including performance, embedded systems, design and manufacturing, and image processing.

We also perform management consulting projects for startup clients whether you are in the back-of-the-envelope stage, the business design and execution stage, or you are a well-developed technology business that needs assistance in your strategy and operational responsiveness to the ever-changing video technology ecosystem.
NEW LOOK COMING SOON: By the end of April 2014, Video Technology Magazine will have a whole new look and feel. You will find more value in our easy to navigate information source for the latest in video technology inventions, product development, and digital video business topics for engineers and market developers.

Sign up now to be notified of the launch.
Message from the Founder
For years, my friends and I have been researching different areas of technology and video for business and personal interests. From VOIP (voice over IP) to VPN (virtual private network) technologies, we've seen the industry advance quite a bit over the years. Some of this research would either go into starting a new companies or new products for someone else's company, but, more often not, it would just collect in some filing cabinet and gather dust until it became too outdated. So after many years of this, I finally decided to do something about it. I created this site to share what myself and others were researching. This effort has been very productive and allow much more interaction and insider information then I have had previously, as well as giving me a much better insight into the industry. I hope you all benefit from this information and please contribute as much as possible.

- John L. Sokol, Founder and Technology Editor
Blog